Joy Christian Radio has be
en blessed with TWO new FM Radio Station licenses, and now, we need to build them!
The first is located in Louisville, Mississippi.  Currently, the station is off the air and awaiting the construction of a tower and the broadcast site.  It's a true fact that, in Christian Radio Broadcasting, Silence is NOT "golden."

If you should feel led of the Lord to do so, it would help us immensely if many of you would make a financial contribution towards finishing the construction of this FM station at Louisville! We lack approximately $10,000 to get the tower up and a portable building on site. Thank you for supporting our Louisville, Mississippi project!

Our second opportunity is a new license to build an FM station in Mt. Pleasant, TX!  This will be our first Texas station ever! 
Our total construction goal for these TWO stations is to raise a total of $60,000! That sounds like a LOT of money — it IS a lot of money to us!
Will you help us?
You can make a contribution by clicking either of the "support" buttons.  All the information is there, including our mailing address and you can give electronically via our secure server using a credit/debit cards, checking account withdrawals,etc.  You will be given a choice whether to make your gift a monthly recurring or a one time gift.  You can even learn how to text your gift at that page!

But wait, there's MORE!…..
This is a very special "Joy Christian Radio" prayer request concerning a Pressing Need:  Will you will covenant to pray with us about the much needed sale of our commercial building at Stonewall, Mississippi?  It has been on the market for several months and we need to sell it!  Every single aspect of the operations and construction at #JoyChristianRadio is being held up by the delay in selling this building!  Every penny of that building sale goes towards the construction and upgrades needed at Joy Christian Radio RIGHT NOW!   Thank you for your prayers!!
Here are a few pictures to show you this pristine 7500+ square foot commercial building that we're selling at a fraction of the retail cost!  Among other things, it has a very large storage room, two very nice restrooms, an office and very large paved parking lot!  This is an amazing building with an amazingly low price!  And, it's available RIGHT NOW!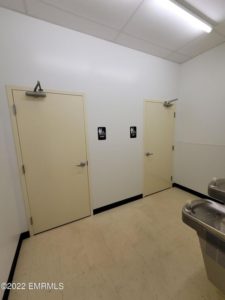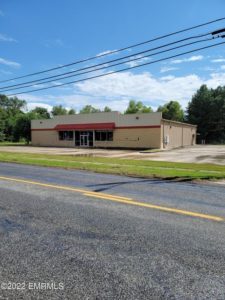 If you are interested in seeing or making an offer on this building or know someone who is, please contact our real estate broker, Mr. B.J. Lewis at

(601) 604-7445